Pocket Knife - folder Alfa
Original pocket knife with blade locked by liner-lock. Material of blade and mounting: Swedish stainless damask, decor Oddin's eye. There is an oval hole (or a peg) in the blade, so that the knife can be easily opened by one hand.
Length of blade:
10 cm
Total length:
23 cm
The price depends on chosen materials and make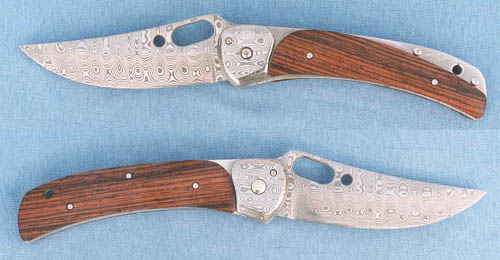 Version with a peg. Snakewood knife-handle (Piratinera guyanensis).